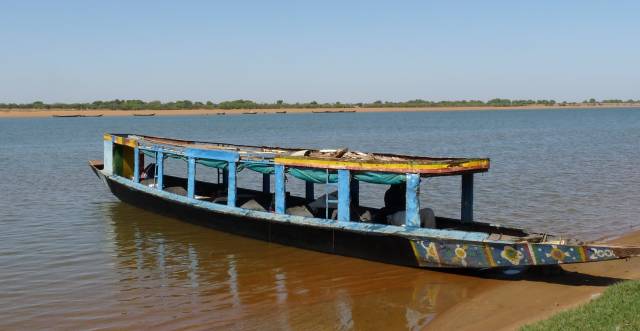 Vero Tours S.A.R.L.
Rue 768, porte 503
Baco Djikoroni ACI
Bamako - Mali
Tel. +223 78683275 / 73180186
Reg.-Nr.:
11-023/VS/API-MALI-GU
41159195001049T
_____________________________
.

Enjoy the beauty of the Niger River on a pinasse cruise to Djoliba with Vero Tours

Our cruises in December: Sunday, Dec 9, 2012 and Dec 30, 2012

Discover a stunning new perspective on the surroundings of Bamako. Join Vero Tours as we explore the unique nature along the mighty Niger River on a pinasse cruise and dive into the secrets of the Mandingue history. Watch the sand diggers at work and see their pirogue flotillas floating down the river, discover sacred trees and mystic places and relax on the river banks while enjoying a delicious picnic lunch

Departure: 8.30 a.m. - return approx. 5 p.m.

Meeting point: in front of Moffou (Salif Keita's hotel/studio) at Kalaban-Coro (follow the four-lane main road south of the river to Torokorobougou and Baco Djikoroni ACI, stay on the tar road straight to Kalaban-Coro. After the market at Kalaban-Coro the tar road turns to the left, go straight onto the dirt road and turn right into the second side street.

Price per person: 35.000 FCFA includes boat cruise to Djoliba, guide, picnic lunch, visits of a sacred baobab and a Mandingue village. Drinks available (not included).

Minimum group size: 6 persons

What to take: sturdy footwear for the visits, a pair of sandals for the boat trip, sun hat, sun-glasses and sun cream, mosquito repellent, water.

Book by e-mail not later than three days before departure: Vero Tours S.A.R.L. vero_riverexcursions@yahoo.de or call us on 78.68.32.75 or 76.44.00.66

We are pleased to welcome you on board!

.
Vero Tours © 2012 • Privacy Policy • Terms Of Use